PRE-ENTRIES FOR THE
GRATTAN RACEWAY/TEAM CHICAGO
Roadrace School
DUE TO AL GORE'S GLOBAL WARMING
the April 7th - 2007 Roadrace School was postponed!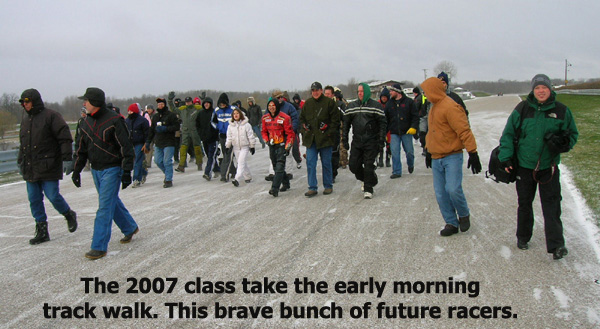 THIS IS THE OFFICIAL STATEMENT.
The 2007 Team Chicago/Grattan Raceway Roadrace School has be postpone to Sunday, April 15. This will be a shorter day so the track walk will begin around 7:00AM for students that missed the April 7th event. Again, the classroom instructions will begin right after the track walk.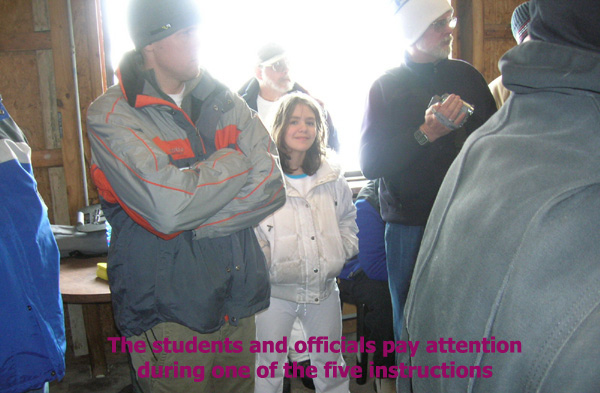 Those students that attended the April 7th instructions, need to be at the track by 9:00 AM. When the classroom instructions are completed the total student body will be divided into three (3) groups for the track instruction.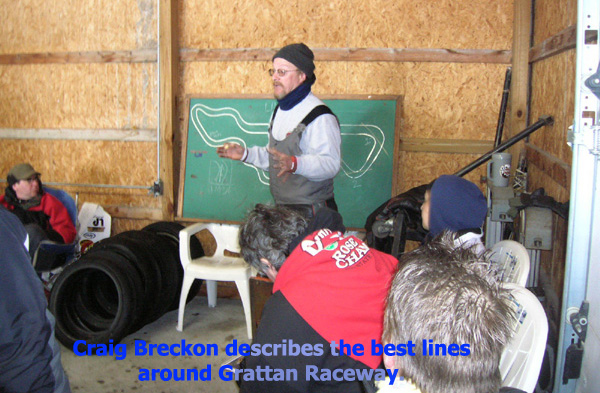 The fee for any late, late entry will be $75.00 including the official Team Chicago/Grattan Raceway Graduate T-shirt. This fee is payable at the gate.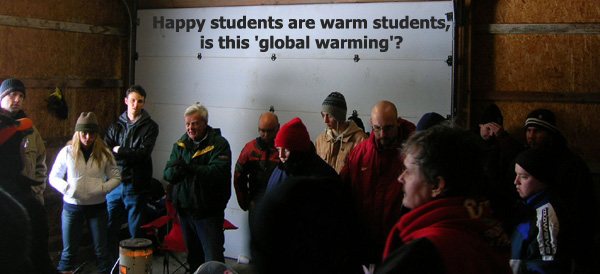 HOPE TO SEE EVERYONE THERE ON SUNDAY, APRIL 15th. THERE WILL BE PRACTICE ON THE MOTOCROSS TRACK ON SUNDAY, SO BRING YOUR DIRT BIKE.
If you signed up for Group 5, please try to got the proper safety gear to ride on the track.
SPECIAL DEAL FOR THE STUDENTS and INSTRUCTORS:
AmericINN in Greenville, Michigan has offered us special rates on their room this weekend. IT IS $79.00, Friday or Saturday. YOU MUST MENTION TEAM CHICAGO to get this rate.
GREENVILLE, MICHIGAN is just northeast of GRATTAN. AmericINN is on M57, the address is: 2525 W. Washington St. Greenville, MI Their e-mail is greenville.mi@americinn.com.
This Motel is just down the street of the Mejier Store in Greenville.
THIS LIST WAS UPDATED ON: 4-05-07
GROUP 1
1. Ken Dover, Lombard, IL, Suzuki
2. John Bowman, Farmington, MI, Ducati
3. Andrew Burry, Lake Orion, MI, Kawasaki
4. Rich Schurfeld, Toledo, OH, Yamaha
5. Nicholas Piccolo, Rochester, MI Yamaha
6. Richard Brinkman, Grand Rapids, MI, Honda
7. Nick Van Goor, Wyoming, MI Yamaha
8. Oliver Gooden, Detroit, Honda
9. Douglas Featherstone, Mt. Pleasant, MI, Yamaha
10. Bo Schoenrock, Graytown, OH, Honda
11. Kevin Trapp, Monroe, MI, Yamaha
12. Rick Bloom, Toledo, OH, Suzuki
13. William I. Taborn, Jr., Grand Rapids, MI, Suzuki
14. Rick Lind, Milan, MI, Suzuki
15. Glenn Stugell, Maunee, OH, Suzuki
16. Ryan Smith, Rochester Hills, MI, Yamaha
17. John Rizziello, Tontogany, OH, Yamaha
18. Aaron McFarland, Gregory, MI, Suz
19. Tom Swigart, Toledo, OH, Kaw
20. Robert Bowles, Linden, MI Honda
21. Josh Wagner, Shorewood, IL, Triumph
22. Mike Sallows, Maumee, OH, Yam
23. Brian Carlson, Chicago, IL Honda
24. Jim Grawbarger, East Pointe, MI, Suzuki
25. Mike Sierzega, East Pointe, MI, Honda
26. Nick Pizzullo, East Point, MI, Honda
27. James Bennett, Kalamazoo, MI, Suzuki
28. Rob Grabowski, Clay Twp., Suzuki
29. Aaron Hardtman, Royal Oaks, MI, Kawasaki
30. Mike Wodka, Ann Arbor, MI, Ducati
GROUP 2
Kevin Whaley, Flint, MI, Yamaha

Andrew Gillett, Troy, MI,

Honda

Jim Van Goor, Grand Rapids, MI,

Honda

Cavin Daniel,

Canton, MI, Honda

Matthew Reichmann, Chesterfield, MI, Honda

Elaric Currie, Ypsilanti, MI, Suzuki

Dylan Trinh, Kalamazoo, MI, Ducati

Allen Gillespie, Grant, MI Kawasaki

Joe Deacon, Belmont, MI,

Suzuki

John Boynton, Vandalia, MI, Honda

Paul Gray, South Bend, IN, Suzuki

David Pheps, Ferndale, MI, Honda

Jeffery Dalton, Clinton Twp. MI, Kawasaki

Brian Williams, Kentwood, MI

Suzuki

Michael Williams, Kentwood, MI Kawasaki

Michael Malik, Lenox, MI

Yamaha

Steve Litscher, Ada, MI, BMW

Thomas Kuzak, Commerce Twp., MI Honda

Douglas Nash, Westland, MI

Kawasaki
John Hillary, Rockford, MI

Suzuki
Bill Pipher, Three Rivers, MI,

Honda

Kevin Callaway, Detroit, MI, Honda

A.J. Salius, Canton, MI, Yam

aha

Alex Bredyuk, Toledo, OH, Honda

Gregory Grabowski, Westland, MI, Suzuki

Paul Granowicz, Plymouth, MI,

Yamaha
GROUP 3
Mike Bowers,

Findlay, OH,

Honda

Fenrong Tam,

Bowling Green, OH,

Suzuki

Virginie Massing,

Findley, OH,

Yamaha

Sara Bowman, Farmington, MI,

Ducati

John Howkins, Waterford, MI

Suzuki

Ed Rockwell, Howell, MI,

Suzuki

Jeff Gibson, Rochester Hills, MI, Honda

David Reid, Westland, MI, Yamaha

Brian Van Singel, Byron Center, MI, Suzuki

Andrew Gould, Howell, MI, Honda

Kathy Gronback, Kentwood, MI, Yam

Kenneth Williams, Warren MI,

Kawasaki

Brian Misner, Plainwell, MI Honda

Peter Katowicz, Downers Grove, IL, Honda

Aaron Zinmek, Muncie, IN, Yamaha

Jayson Kleinschmidt, Michigan Center, MI,

Triumph

David Solo, Chelsea, MI, Suzuki

Dave Vannette, Ann Arbor, MI, Suzuki

Nicholas Hande, Shelby Twp. MI, Honda

Shawn Kolnoff, Plainwell, MI, Triumph

Randall Morris, Grand Blanc, MI Suzuki

Chris Nelson, Ann Arbor, MI, Honda

Patrick Callaway, Livonia, MI, Honda

Brand Angus, Jenison, MI,

Suzuki

Jeff Meikle, Utica, MI, Yamaha

Randy Breckon, Grand Rapids, MI,

Honda
GROUP 4
Chisty MacCoy,

Detroit, Yamaha

Daniel Barlach, Troy, MI, Aprilia

David Paroszkiewiscz, Clinton Twp., MI, Yamaha

Jacquelyn Keller, Rochester, MI

Yamaha

Andrew Wanca, West Mifflin, PA MotoGuzzi

David Rockwell, Tustin, MI, Honda

Andrew Million, Livonia, MI, Honda

William Rogers, Newaygo, MI

Honda

Michael Moored, Belmont, MI, Honda

Daniel Deal, Kentwood, MI, Honda

William Eder, Bethel Park, PA, Triumph

Anne Marie Somerville, Kitchener, ON, Honda

Jeff Taylor, Grand Haven, MI Kawasaki

Steven Fera, Chicago, IL Honda

Robert Arch, Shelby Twp., MI, Honda

Keshav Chintamani, Detroit, MI,

Suzuki

Ryan Breckon, Grand Rapids, MI, Honda

Ross Tuffli, Lowell, MI,

Honda

Matt Hecksel, Coppersville, MI, Kawasaki

Steven Dobbs, Warren, MI,

Suzuki

Donald Biltz, Middletown, OH, Triumph

Hank Morris, Flint, MI,

Suzuki

Chris Sapiarc, Sterling Hts, MI, Yamaha

Dave Sauer, Mt. Prospect, IL, Yamaha
GROUP 5
Allison Sweerin, Portage, MI,

Honda

Jesse Pine,

Swanton, OH,

Suzuki

Jeff Geske, Battle Creek, MI, Triumph

Denise Ellis, Battle Creek, MI,

Suz
Rebecca Baker Illman, St. Charles, IL,

BMW

I. Clyde Zaliznak, Clarendon Hills, IL, Norton

Bill Price, Mattawan, MI, Suzuki

Michelle Monsour, Eastpoint, MI Ducati

Anthony Monsour, Madison Heights, MI, Ducati

Ross Wetzel, Kalamazoo, MI,

Yamaha

Jason Bicknell, Sterling Hts., MI, Kawasaki
INSTRUCTORS

GROUP 5: Fran Kokes, Liz Diaz, Jason Diaz, Paul Sublewski, Jon Revilla:
 

Group 1:

 

Phil Young

 , Darby Brauning, 

 

Allan Pett, Thomas Rubin, Peter Long: 






Group 2:

  

Bo Sporers, Eric Spector, Brent Bennett, Nathan Dresser, Shawn Hill






Group 3: 

Steven Boggs, 

Jeff Kovack,  Richard Nowson, Jeff Morrow, Robert Taylor






Group 4: Craig Breckon, Cindy Hahn,  Colin Cameron, Gordon Hamilton: