Motorcycle shows produced between 1986 and 1988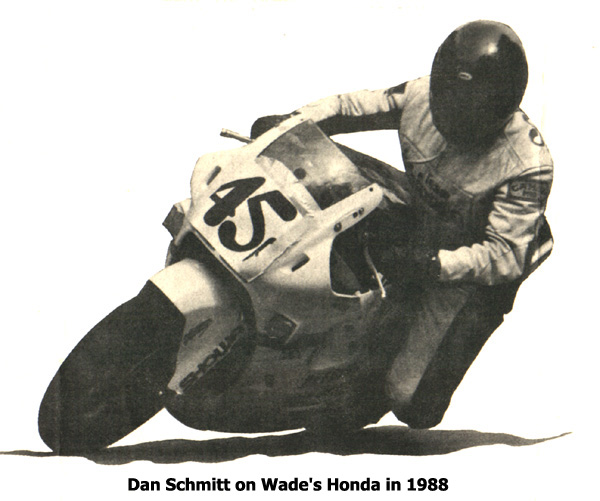 #-97 1984 Midwest Championship Ice Race: The Midwest Championship was held in Libertyville, Illinois, and we covered this great motorcycle race. My first encounter with Public Access Television.
#-98 1985 National Championship Ice Race: All the top ice racers from throughout the USA including Michigan came for the national titles. Motorcycles and sidecars put on great racing action.
#-99 1985 ATV National Ice Race: At The Lambs in Libertyville we look at the National held with studded and non-studded 3 and 4 wheeled vehicles on this cold winter day.
#1 BMX Freestyling: First production shot 9/02/86 with my son Danny showing various tricks on his BMX bike. (1986)
#2 Motorcycle Road Racing School: Shot 5/06/87 with footage from Road America and at 4&6 Cycle, I show how to prepare the motorcycle and how to ride the different corners at Road America. (1987)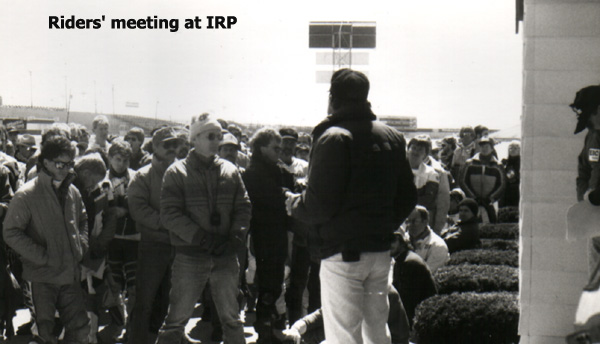 #50 Elkhorn Half-Mile: We travel to Elkhorn, Wisconsin. This was the first production of Team Chicago Challenge. On July 11, 1987, the AMA Amateur National was held and we cover a few of the amateur races. Then we hear the great poem from Wisconsin's famous announcer, Joe Campbell, to start the Sunday event, the Carrol Resweber Classic. We watch the four Expert heat races and then the Junior final won by Chicago's own, Tim Farrell. Tim is currently the manager at Illinois Harley-Davidson in Berwyn, Illinois and a great friend of the show.
#51 6-Hour Endurance at Indy: We race at this 6-hour race held at Indianapolis Raceway Park and talk to some of the competitors.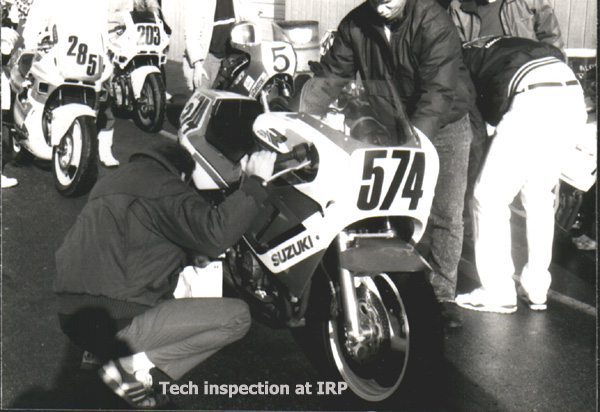 #52 Big City Racers: We travel to Milwaukee for the roadrace held at the fairground and talk to racers that live in cities. (Scott Zampach, Ray Yoder, Steve Peterson) (1988)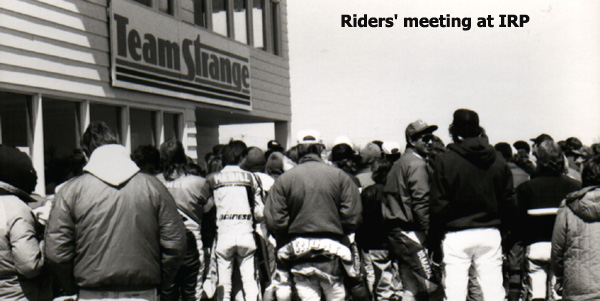 #58 History of Team Chicago Part 1: (1988)
#59 History of Team Chicago Part 2: (1988)