DUNLOP/WERA National Endurance Series Race 4
Willow Springs Raceway, Rosamond, California
June 4, 2005 by Dan Schmitt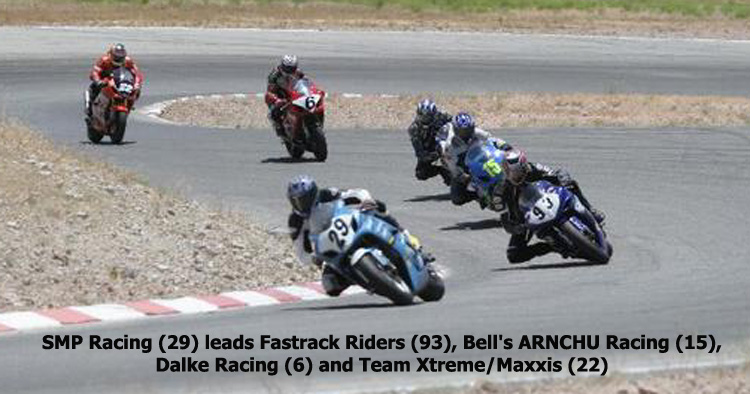 Willow Springs Raceway is the oldest purposely-built roadcourse in the USA, built in 1953. WERA returned this year, after an absence of five years. The last time I raced here was at the 24-Hour in 2000 with Phil Caudillís Moto-Heaven Team. In 1999, Team Chicago raced the 24-Hour, and the points from that race and the rest of the season earned us our first National Championship.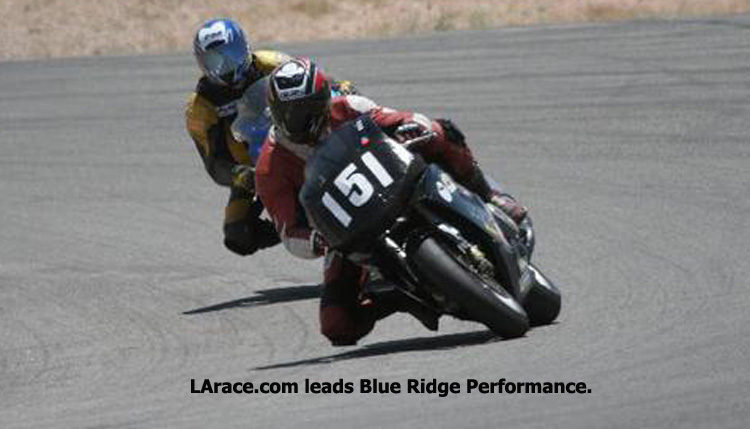 Twenty-seven teams met the challenge of this six-hour endurance. With the wave of the green flag, Team Velocity took the lead, followed by Vesrah Suzuki. Before the first lap was completed, Tray Batey took the Vesrah Suzuki to the lead. Yamaha R-1 mounted Fastrack Riders and Kawasaki 1000 mounted Advanced Kawasaki charged through the pack to make it a three-team battle for second overall.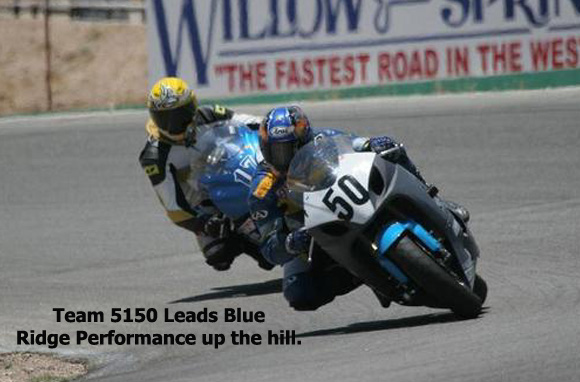 I got lucky coming to California without a rider. I knew I would be able to recruit a good local rider to help out in this six-hour race. You have to remember, the WERA endurance rules only allows for five riders per team during the season. I can only add one more rider, so I was lucky to get Ed Sorbo to join Team Chicago for this six-hour race. Ed is a former AMA 250 GP racer who finished second in that championship a few times over the last ten years. This guy really knows his stuff and jumped right in to help set up the Team Chicago Yamaha R-6 for Willow.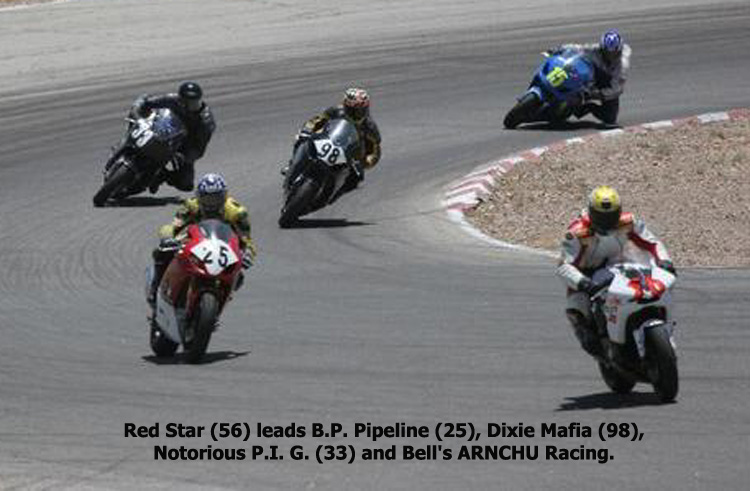 Starting from the middle of the pack, Ed charged to eleventh place by the fourth lap and we were looking good. Our full load of fuel was good for fifty-five minutes and our first pit stop went well. It was now my time to take on the challenge of Willow Springs. Prior to our pit stop some of the teams running larger bikes came in to pit. Advanced Kawasaki was running in the Heavyweight SuperStock class and after their first pit stop, they charged to second overall. Fastrack Riders grabbed third with Army of Darkness in fourth. Bellís ARNCHU Racing held down fifth. Phil Caudill took 4 & 6 Racingís SMP Racing 600 Suzuki to sixth. Ghetto Custom, Team Xtreme/ Maxxis, Dixie Mafia, 5150 Racing and Dalke Motorsports were jockeying for seventh, all running within twenty seconds of each other. I was running in thirteenth, turning faster laps than when I was here five years ago, but not running as fast as Ed. One of the tricks to turning a fast lap at Willow involves running into turn eight and nine wide open. I ran in fast, but not wide open, so my lap times were slower than Edís, but I was getting better mileage from the R-6. At the two-hour mark, I came in to hand off to Ed.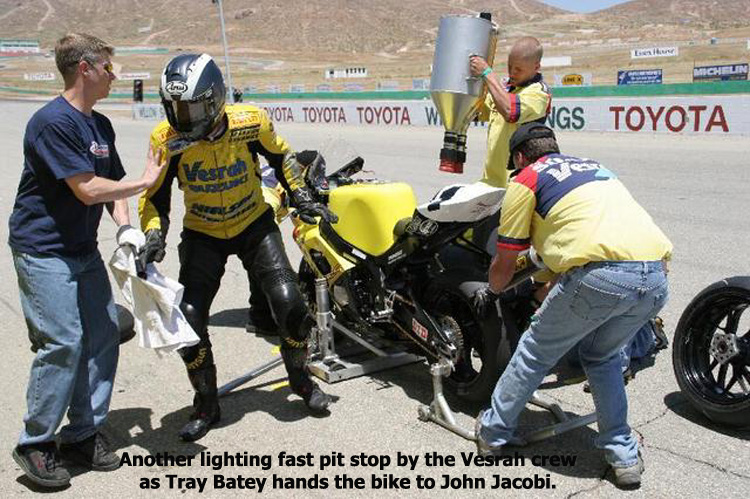 Just before the halfway point, Team Eclipse crashed in the fast turn eight, bringing out the red flag. After a fifteen-minute break to bring in the downed rider and broken motorcycle, the green flag flew again. Vesrah took the lead with Advanced Kawasaki a close second, but two laps down. Army ran third with Team Velocity Racing in fourth. Red Star was on the charge, moving to sixth. Ed Sorbo moved us up to twelfth. We had a pretty descent pit-stop changing both wheels and a full load of fuel. It took around ninety-five seconds, pretty good for a legal SuperStock bike. I took over with new tires and went about one second faster, but still not fast enough.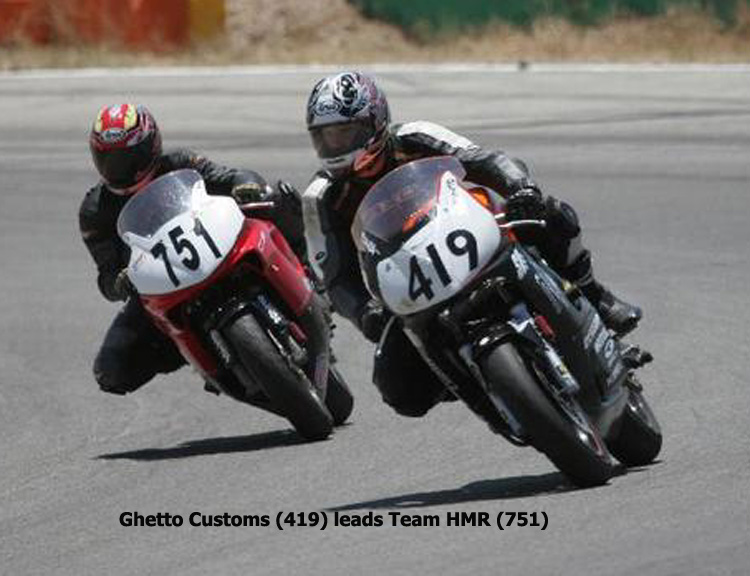 In the Lighweight SuperBike class, Ghetto Customs held the upper hand. Deals Gap Racing and Blue Ridge Performance continued to battle for second in this class. Vesrah held a three-lap advantage over Advanced Kawasaki at the four-hour mark. Dalke Motorsports led the Middleweight SuperStock class and we were in second place in the class, twelfth overall. I handed the Team Chicago R-6 to Ed and there was one and one-half hours left in the race.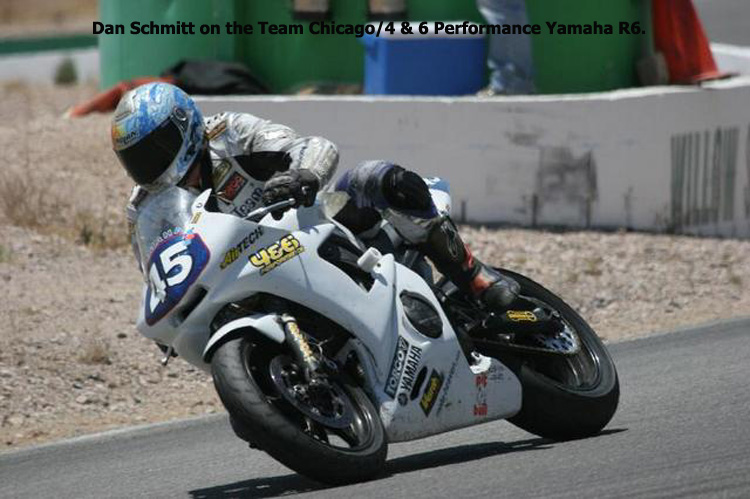 As the temperatures continued in the high seventies and the winds began to pick up, Vesrah Suzuki continued with three laps over Advanced Kawasaki. During the last hour, Fastrack Riders crashed, losing sixth place overall. Army continued in third, with Red Star closing fast but coming up short at the checkered flag. Our electrical problem came back to haunt us. We started with a new battery, but after five and one-half hours, it began to discharge. Ed came in for another battery, but we did not charge the back-up battery, so the bike just would not pull over eight thousand RPM. Mad Kaw Racing chased us down and took second in class. We finished third in class but dropped to twentieth overall.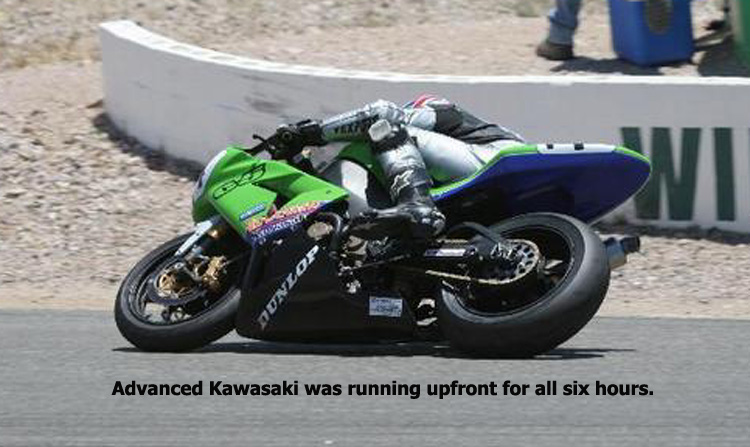 With a protest filed after the race, Advanced Kawasaki was docked seven laps for using an illegal front fender. They entered Heavyweight SuperStock, a class that limits modifications on the bike. They made seven pits stops and were docked one lap per pit stop. This moved them from second overall to fifth. In class, they went from winning the class to second. WERAís return to Willow was well received by most of the regular teams and they look forward to returning in 2006.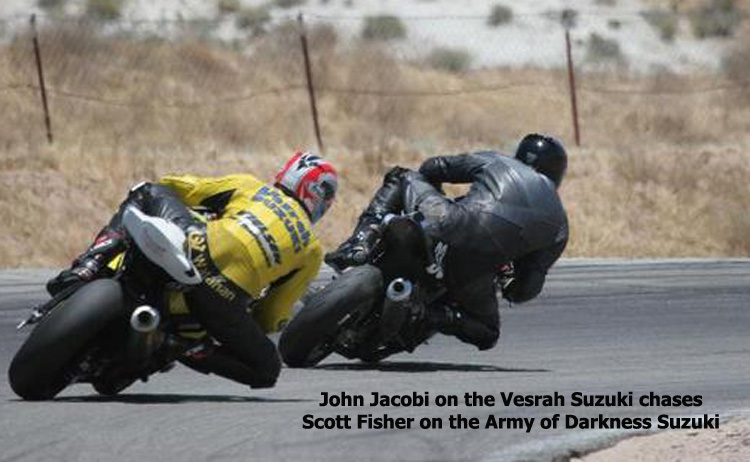 RESULTS: Overall
1. Vesrah Suzuki, Suz 1000, 2. Team Velocity Racing, Yam 1000, 3. Army of Darkness, Suz 600, 4. Red Star, Yam 600, 5. Advanced Kawasaki, Kaw 1000, 6. Team Xtreme/ Maxxis Tires, Suz 750, 7. Bellís ARNCHU Racing, Suz 750, 8. SMP Racing, Suz 600, 9. Ghetto Customs, Suz 650, 10. Dalke Motorsports, Suz 600, 11. Elijay Racing, Suz 750, 12. Mad Kaw, Kaw 636, 13. Deals Gap Racing, Suz 650, 14. 5150 Racing, Suz 750, 15. Blue Ridge Performance, Suz 650.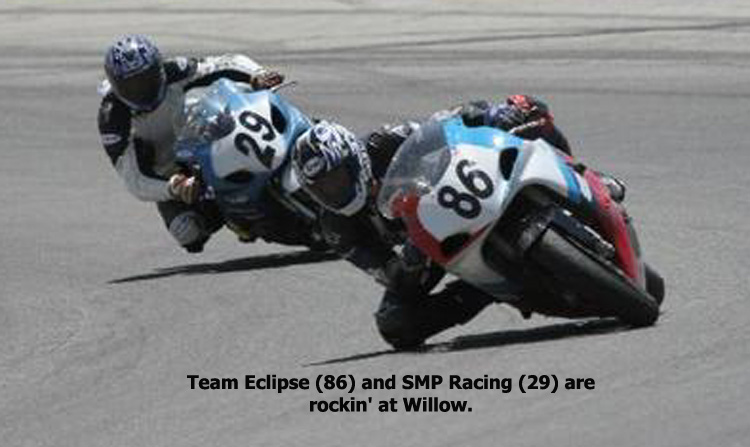 RESULTS: By Class
H/S/Bk: 1. Vesrah Suzuki, 2. Team Xtreme/Maxxds, 3. Bellís ARNCHU Racing
H/S/Stk: 1. Team Velocity Racing, 2 Advance Kawasaki 3. 5150 Racing
M/S/Bk: 1. Army of Darkness, 2. Red Star, 3 SMP Racing
M/S/Stk:1. Dalke Motorsports, 2. Mad Kaw, 3. Team Chicago
L/S/Bk: 1. Ghetto Customs, 2. Deals Gap Racing. 3. Blue Ridge Performance
Point Standing: Overall (after 4 rounds)
1. Vesrah Suzuki, 448; 2. Red Star, 373; 3. Team Velocity Racing, 370; 4. Army of Darkness, 336, 5. Darke Motorsports, 275, 6.Team Eclipse, 266, 7. Ghetto Customs, 253, 8. Team Xtreme/Maxxis, 248, 9. Bellís ARNCHU Racing, 237, 10. 5150 Racing, 229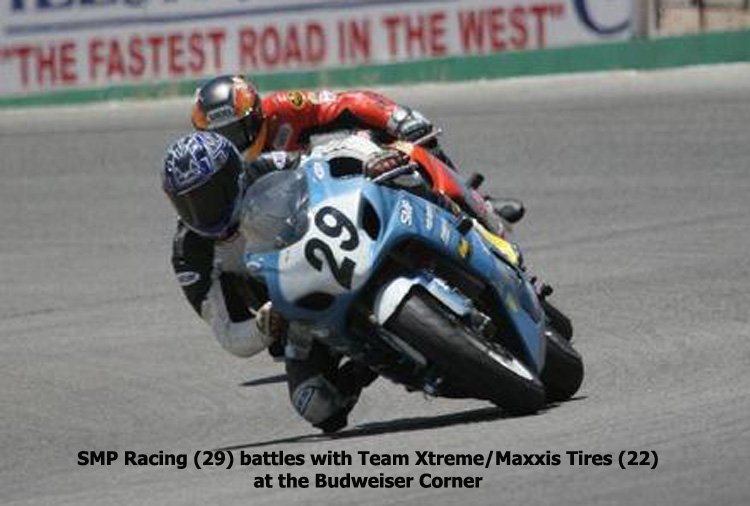 Photos by Dan Shaffner dan@carlburger.com