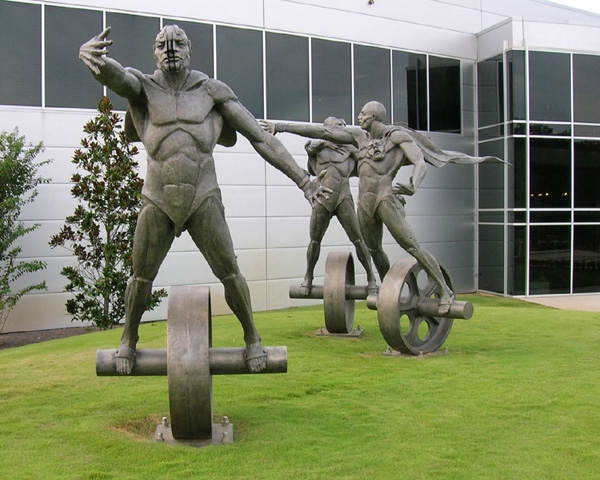 Dan Schmitt's story about the Barber Motorsports Museum
as submitted to Walneck's Classic Cycle Trader Magazine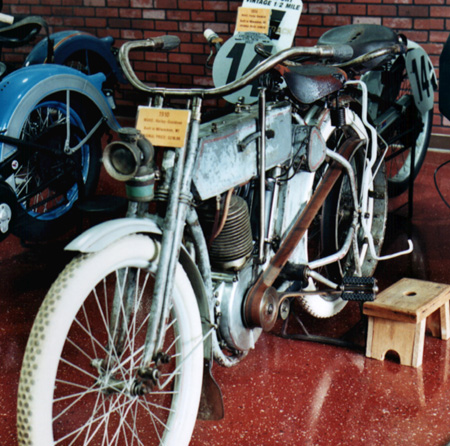 Dan Schmitt's story about the World of Motorcycle Museum
as submitted to Walneck's Classic Cycle Trader Magazine
Visit this museum and meet the man who created it, Jim Kersting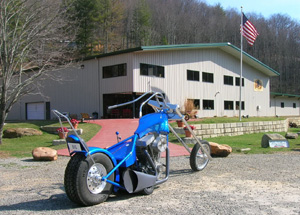 Dan Schmitt's story about the Wheels Through Time Motorcycle Museum
in Maggie Valley, North Carolina. This story appeared in Walneck's Classic Cycle Trader Magazine.
Visit this Museum and see nearly every motorcycle built in the good 'old USA.
My Colorado Trail Ride
August 12-13, 2005 by Dan Schmitt
Last winter at the 3-Hour Ice Race Endurance, I had the opportunity to meet Geoff Thorsen. He came from Colorado to race with my friend, Rob Williams in the endurance race. At that time he told us about his new business and he invited us to come to Colorado to ride the greatest trails in the world.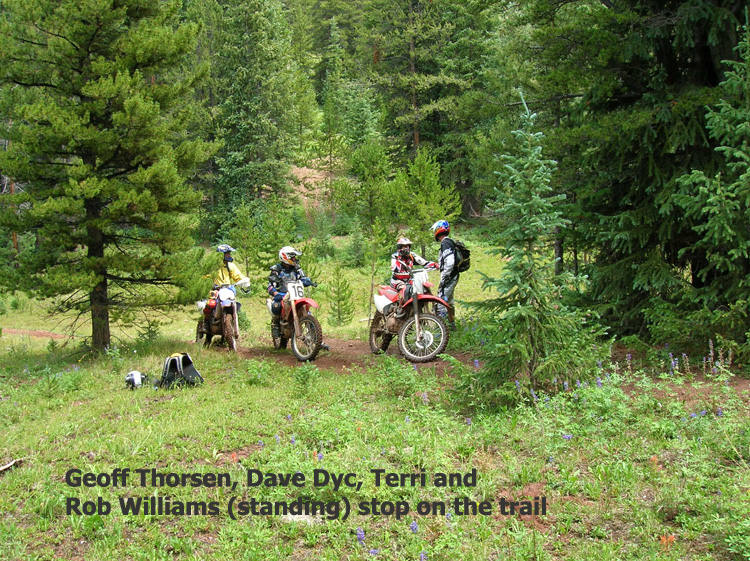 Geoff has started a business to take groups of riders to the trails in the Rocky Mountains, in Colorado. He knows hundreds of miles of trails in the state and can plan a trip for groups up to eight riders. Geoff states, "A group of eight riders is just about right. After the first day of riding, we can evaluate the skill level of the riders and then maybe break them up. We would have trails for the average rider and then have tougher trails for the more experienced riders."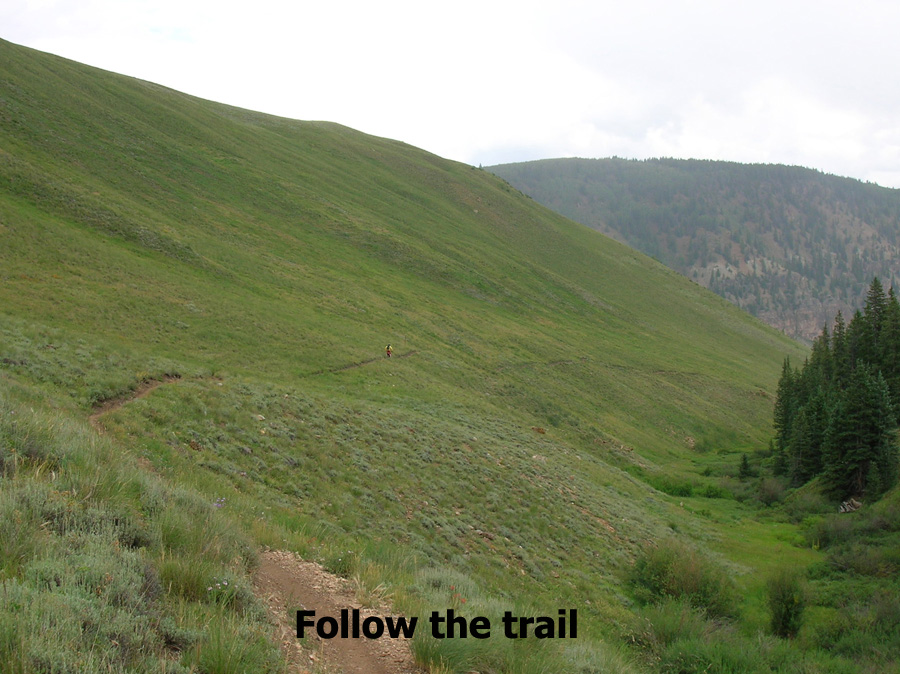 Our trip to Colorado took me over the Cottonwood Pass and into the Gunnison National Forest. We were just north of the Taylor Reservoir. I was joined by Rob and Terri Williams and David Dyk. David and Geoff are both A class riders whereas Rob and Terri had little dirt riding experience.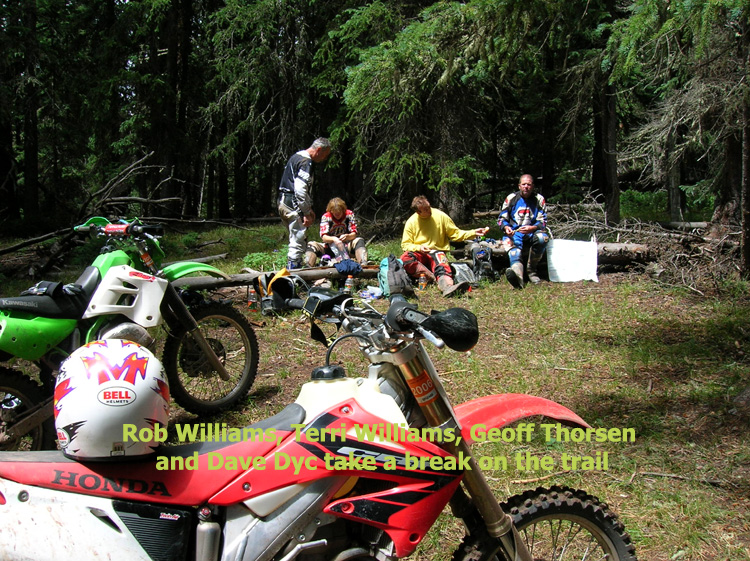 They set up a primitive campsite in the middle of the valley and built huge bonfires. Part of this trail riding experience includes two meals per day, snacks on the trail and consulting on the best trails available. On the first day, we rode moderate trails that included one track trails with great climbs and absolutely beautiful scenery. We rode about 60 miles on the first day. This ride offered a great challenge to Terri with her limited riding skills. But she got through it all with flying colors. It was a great chance for me to get back in the saddle of a dirt bike.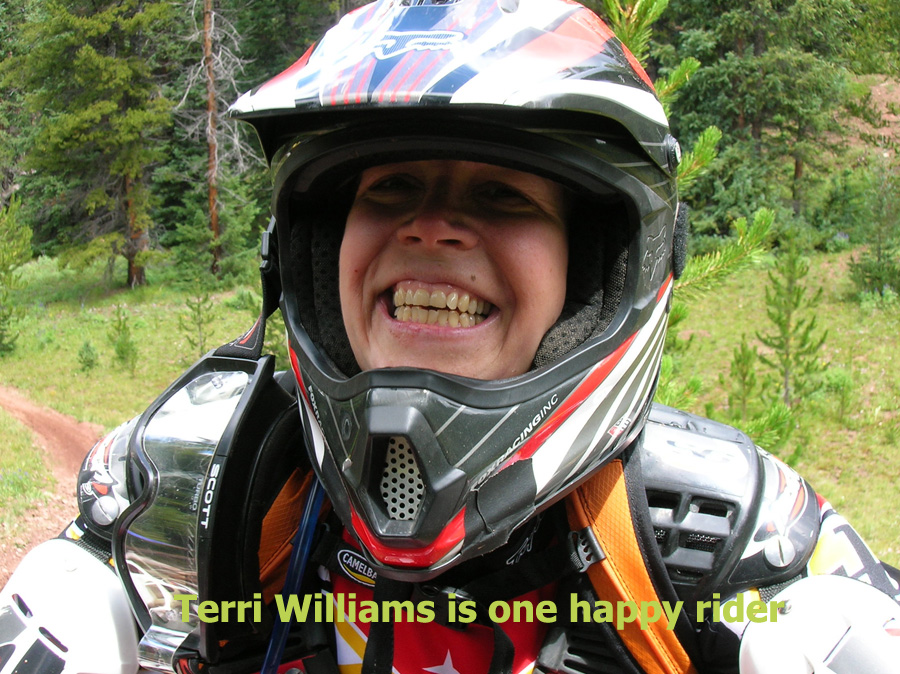 On the second day, Rob, Geoff and I rode one of the toughest trails in this area. We rode the 'Star Trail'. This trail presents just about everything you can imagine. Uphill sections that were at a twenty-degree angle with rocks and roots in your path, and drop-offs at your side. You couldn't even walk down some of the downhill sections,. But at the end of this grueling ride, I got to ride up the side of a mountain, to 13,000 feet. I was at the top of the world and all the work was worth it.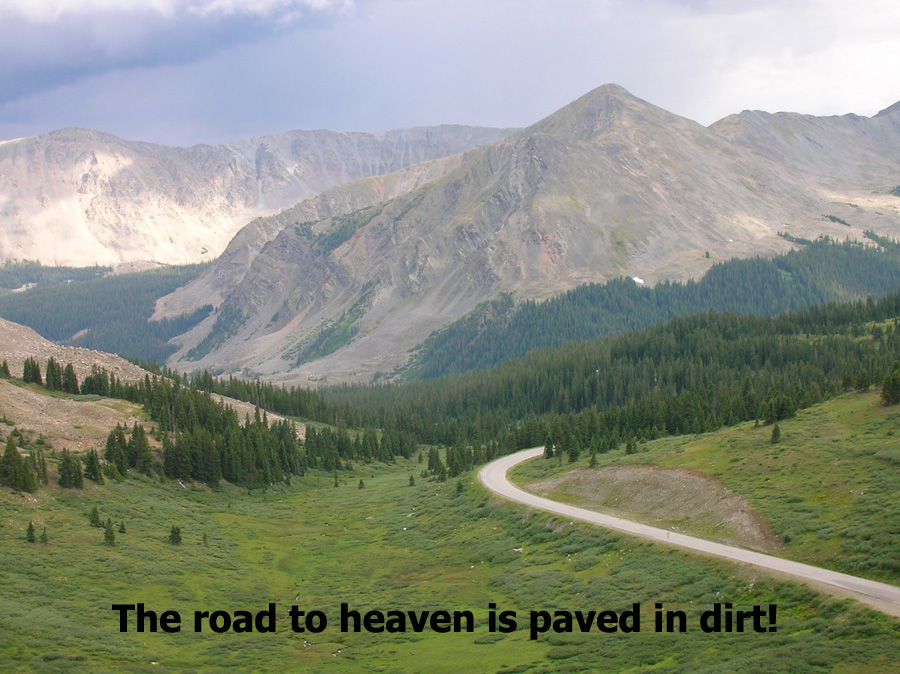 Geoff's business is Colorado Trail Consulting. As I stated earlier, he provides the campsites, he cooks two meals per day, and carries the snacks on the trail. Dave Kiesow, owner of Illinois Harley-Davidson has said, "I have rode in that area over the last five years, and I still have not rode all the trails." By looking at a map or looking at satellite views, it would take years to find and ride the best trails. With the help of Geoff and Colorado Trail Consulting, you will get to the best trails and ride them. All you need to bring is your bike, gear, water, gasoline and camping equipment and Geoff will take care of everything else needed for a wonderful getaway of trail riding (two to five days).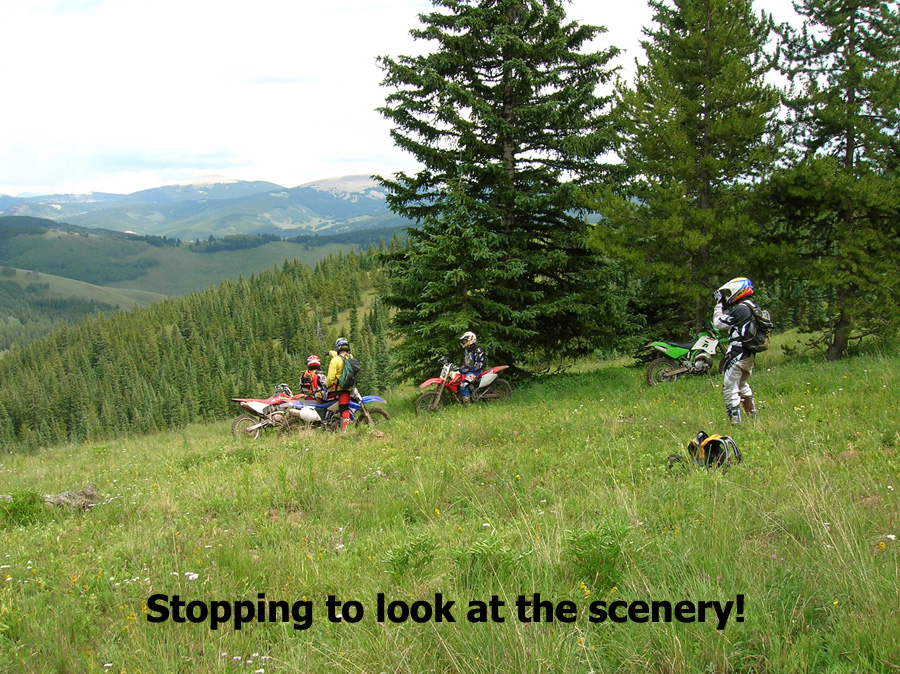 Prices for a minimum party of four is $150.00 per day per person. Colorado Trail Consulting can customize your experience to include dining, accommodations and transportation. Reservations are being accepted now for the riding season from April though December, 2006. Geoff Thorsen is available at: 719-634-4461 or cell: 719-231-5541. Their address is Colorado Trail Consulting, 2703-B Tremont St., Colorado Springs, CO 90807. His e-mail is geoffthorsen@adelphia.net. Look for the Colorado Trail Consulting website to be offered soon. Otherwise check the Team Chicago website at www.teamchicago.tv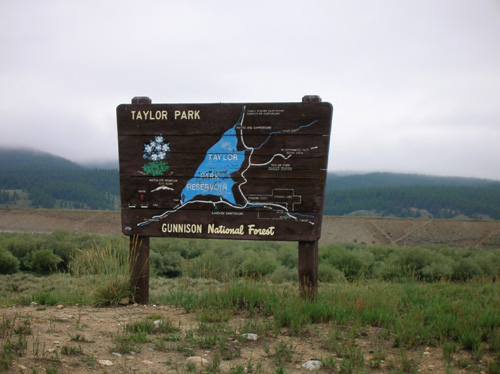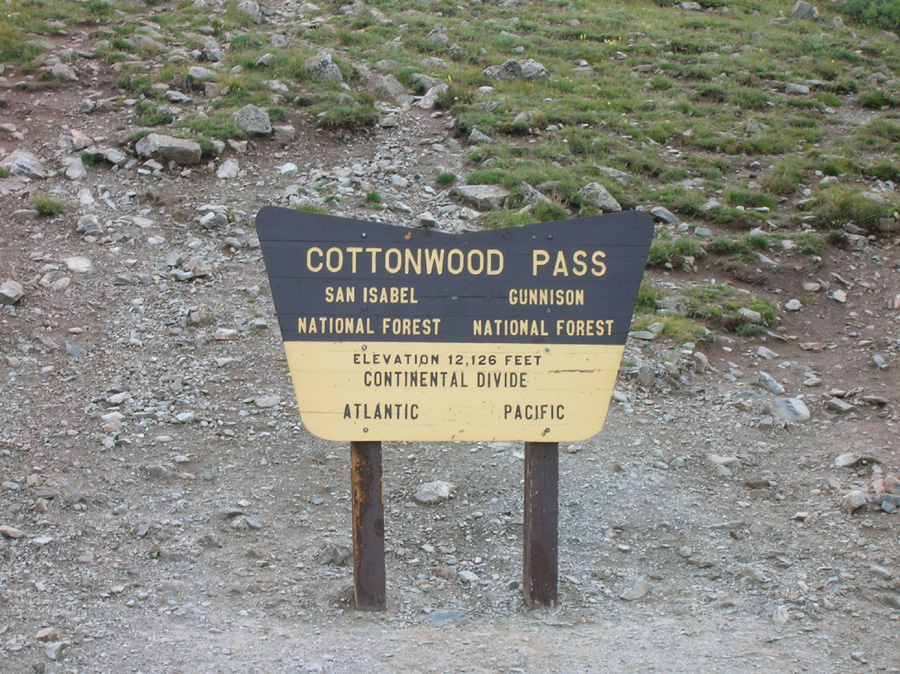 Photos by Dan Schmitt